Musical Cafe now has its own web site!  Check it out at musicalcafe.org.
Our Winter and Spring Musical Cafe Showcases were so successful (both sold out) that we're having two performances of the fall show!  Our venue will be the Flight Deck in Oakland (just one block from Oakland City Center BART).  Tickets go on sale September 9. All tickets $20.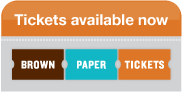 For details about the featured shows see the Musical Cafe page.
The Fall Musical Cafe needs volunteers!  Help with concessions or box office at one performance and receive two comp tickets to the other.  We also need a bartender to serve wine at the Sunday show. Bartender must have a TIPS (alcohol safety training) certificate. If you'd like to help out, please contact Sandy at musicals@playcafe.org.
Submissions for the January, 2016 Musical Cafe Showcase will be accepted from October 1 to October 25. For details, please see musicalcafe.org.